High on heat and big on versatility, this smaller version of Weber's Lumin* electric grill takes urban outdoor grilling to new heights. This multifunction grill reaches temperatures over 600°F so sear-mark seekers can achieve high-quality searing, while smoke infusion further enhances that grill flavour guests crave. Speaking of satisfied guests, the Lumin Compact electric grill can keep food warm so everyone can easily serve themselves (and come back for seconds). Modern, convenient and available in an array of colours, Weber's new Lumin Compact electric grill is designed to suit both your taste and your outdoor space. *LUMIN is a trademark of Weber-Stephen Products LLC and is the subject of pending registrations or applications in the United States and other countries.

• Reach really hot temperatures—over 600°F
• Sear, smoke, steam or boil with various cook settings
• Keep meals warm so guests can serve themselves
• Grill from frozen by thawing food while the grill preheats
• Store simply with compact and space-efficient design
Big taste in a small package
Lumin's compact, multipurpose design allows you to free up indoor counter space, and do it all outside, on your grill. Easy to store outdoors and indoors.
Specially designed to deliver the authentic taste of grilled food from an electric grill. Its unique flavorizing system infuses food with the unmistakable taste of "hot off the grill" flavor.
Explore the culinary versatility of this dynamic electric grill. Sear, smoke, steam or boil with various cook settings.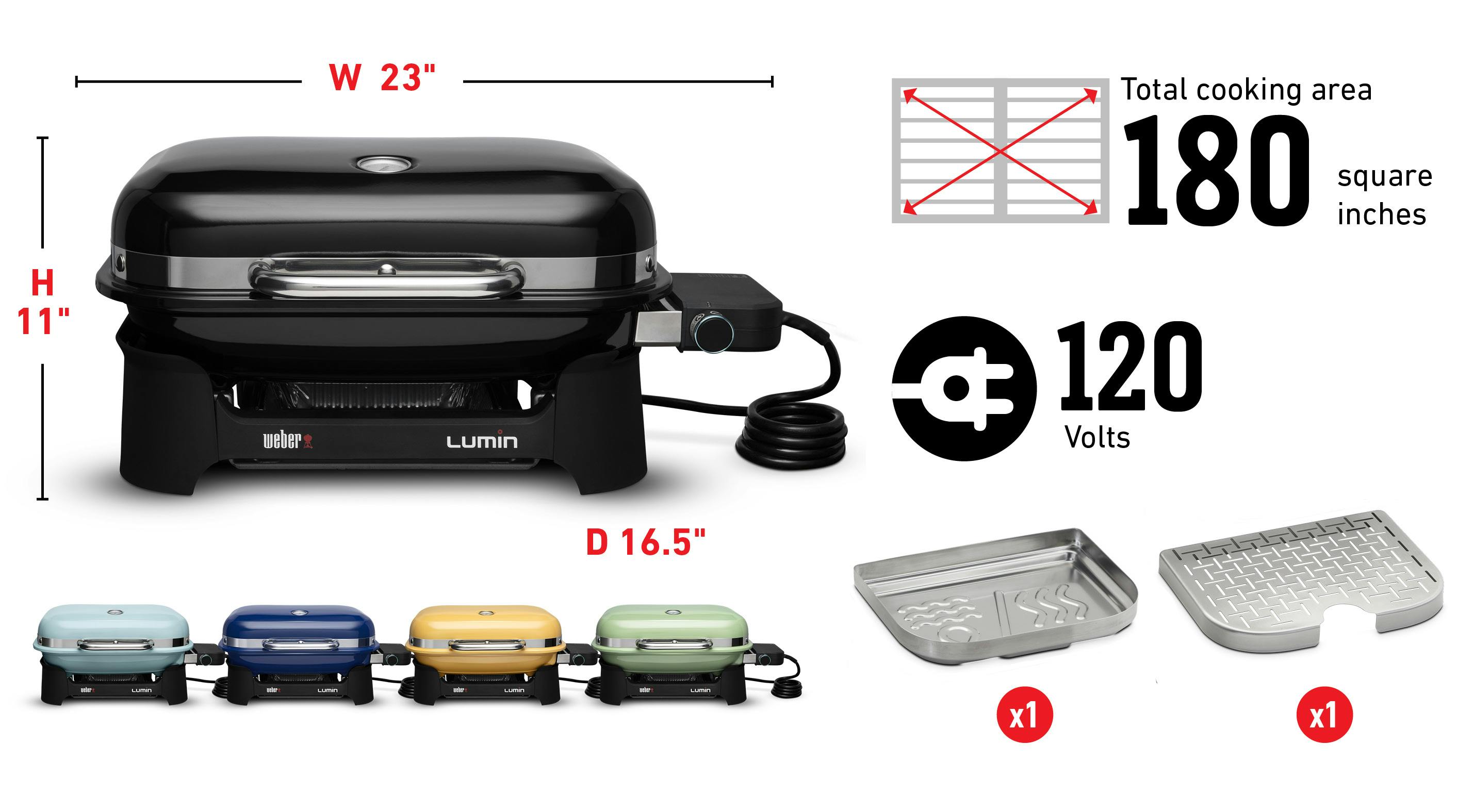 As your online order arrives unassembled (excluding home items), we are pleased to offer delivery, full assembly, and removal of any old barbecue for an additional price. Our knowledgeable and experienced staff will arrive with your barbecue to ensure a smooth installation. This service is only offered to customers across the Lower Mainland in BC.

Once you place your order online, our team will get in touch with you with tracking information or pick up times.