Monitor another piece of meat with an extra MeatStick. This is an additional Stick to the MeatStick/MeatStick X Set. It'll withstand meat temperatures of up to 212°F for 24+ hours and is sous-vide, deep-fry, and dishwasher safe. Choose from four different Stick colors, which will show up accordingly in the MeatStick App to help identify the Stick to its meat.

Max heat resistance:
Ceramic handle: 572°F/300°C
Stainless steel probe: 212°F/100°C

Requires the MeatStick/MeatStick X Charger (not included) to activate and charge.
Do not charge with Mini/MiniX chargers.

Range can be extended with the MeatStick X Charger, MiniX Charger, and WiFi Bridge.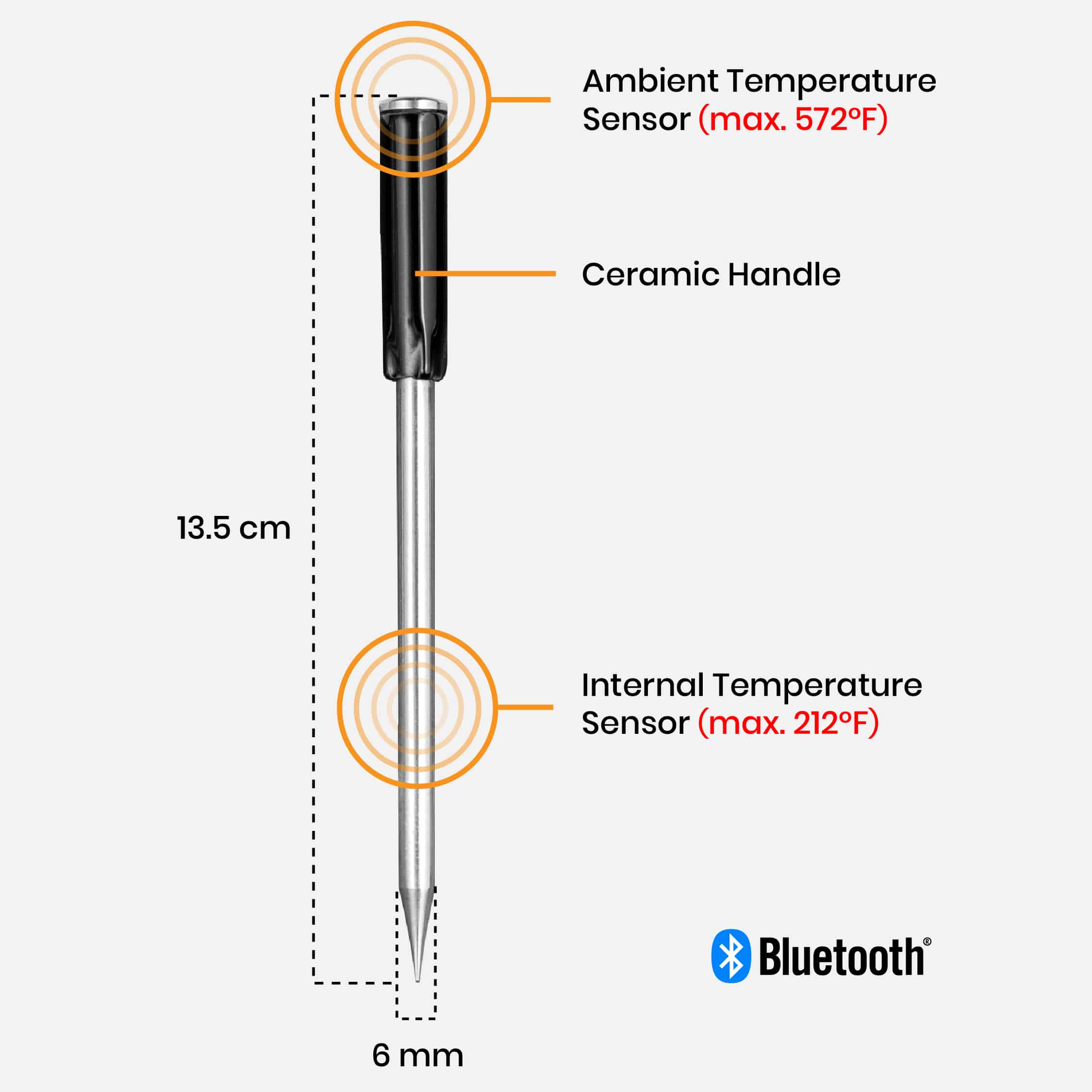 > Ceramic Handle | withstands up to 572°F
> Stainless Steel Probe | withstands up to 212°F
> Deep-Fry, Sous-Vide & Dishwasher Safe
> Temperature Range: 32-212°F
> Ambient Temperature Range: 32-572°F
> Battery Life: 24 hours+
> Powered by 2 AA Batteries (not included)
> Magnetic Back for Easy Access
Open Cook Setup
i.e. Open Grill
Up to 33 Ft
Enclosed Cook Setup
i.e. Closed Grill or Oven
Up to 6 Ft
As your online order arrives unassembled (excluding home items), we are pleased to offer delivery, full assembly, and removal of any old barbecue for an additional price. Our knowledgeable and experienced staff will arrive with your barbecue to ensure a smooth installation. This service is only offered to customers across the Lower Mainland in BC.

Once you place your order online, our team will get in touch with you with tracking information or pick up times.